Hazard Analysis and Critical Control Point (HACCP) Certification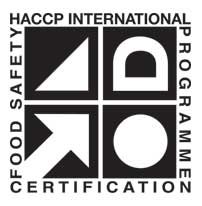 The Hazard Analysis and Critical Control Point system is a food safety system that is designed to prevent the occurrence of problems that threaten food safety. As a preventive approach it relies on a food business identifying potential hazards and identifying the measures needed for their control.
HACCP International is a leading project management company that designs, implements and manages food safety programmes (FSPs) for organizations in the food and food-related industries.
COLORBOND® Intramax® steel has undergone assessment by HACCP International and received certification as FoodSafe and suitable for Ceiling and Wall linings of food storage and processing facilities that operate a HACCP based Food Safety Programme.