Achieving Sustainable Outcomes with Steel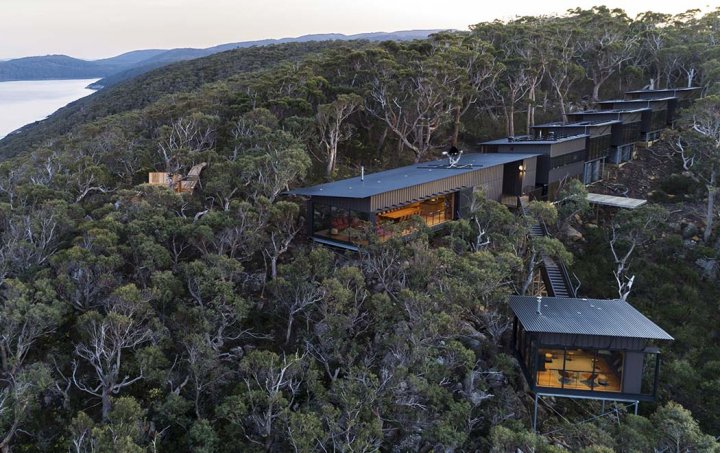 To achieve sustainable outcomes with steel it is important to focus on building design as well as the sustainability credentials of both the product, and product manufacturer. Relevant considerations include transparency around sustainability performance, product stewardship and lifecycle thinking. BlueScope's Environmental Product Declarations (EPDs) and sustainability credentials such as ecolabels and ResponsibleSteel™ site certification for Port Kembla Steelworks, can help support our customers and broader stakeholders to achieve sustainable outcomes.
Design considerations:
Circular economy and lifecycle thinking
A focus on design is important to minimise the whole of life impact of any construction project. Steel is a strong, durable and versatile material and is central to a circular economy. It lends itself well to structures that are designed for long life, resilience and flexibility to accommodate multiple future reuse options without reinvestment in structural alteration and refurbishment. Steel also supports designs where end of life considerations are key e.g. designing for disassembly, reuse, remanufacture or recycling.
Activate® technology is BlueScope's industry leading, patented, metallic (AM) coating technology. It was developed for durability and resilience via enhanced corrosion resistance (relative to AZ coating), extending product life and supporting the circular economy.
Dematerialisation
BlueScope manufactures a range of standard and high strength steel grades in plate and coil form. High strength steel grades enhance the strength to weight performance in structural steel applications when the design is governed by strength; by maximising the strength grade, a reduced volume of steel would be required in these applications, e.g. columns and primary members. This in turn can result in embodied carbon savings relative to a reference building design that utilises standard steel grades.
Specification considerations
BlueScope has a long-standing commitment to developing innovative, responsible products and services. You can design and specify with confidence, knowing that products manufactured by BlueScope are created with durability, performance, compliance, transparency and sustainability top of mind.
ResponsibleSteel™
ResponsibleSteel™ is the steel industry's first global multi-stakeholder standard and certification initiative. The ResponsibleSteel™ Site Standard comprises 12 'Principles' that cover a wide range of sustainability topics, including Climate Change and Greenhouse Gas Emissions, Biodiversity, Water Stewardship and Human Rights. Specifying steel from a ResponsibleSteel™ certified site supports steel manufacturers such as BlueScope who are committed to climate action and sustainability. It also supports those downstream to manage ESG (Environmental, Social and Governance) risks in the steel supply chain. Read more about ResponsibleSteel™ or Register for BlueScope's Continuing Professional Development (CPD) course, Overview of ResponsibleSteel™, accredited by Refuel.
EPDs and ecolabels
EPDs and ecolabels demonstrate a manufacturer's commitment to product transparency and stewardship. EPDs and ecolabels provide key sustainability information to support decision-making and the achievement of more sustainable outcomes. Read more about BlueScope's EPDs and ecolabels.
Manufacturer commitments / investment
Understand the commitments manufacturers have made to sustainability and climate action and consider their investment in Research & Development activities. More information on BlueScope's commitments and activities, including in relation to climate action and supply chain sustainability can be found in our Climate Action Report and Sustainability Report.