Environmental Product Declarations (EPDs)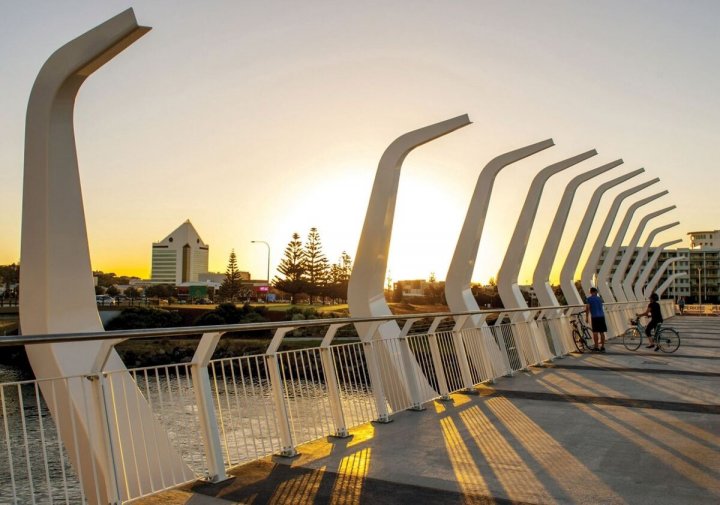 An Environmental Product Declaration (EPD) is an independently verified and registered document that communicates transparent data and other relevant environmental information about the life-cycle environmental impact of a product.
Unlike industry average EPDs, BlueScope's EPDs are product-specific so you have the confidence of knowing the results are representative of the product you have specified.
EPDs are available for the following BlueScope products:
Originally published in 2015, BlueScope's EPDs were the first to be registered in Australia under the Australasian EPD program. As BlueScope's steelmaking processes and inputs have changed, so have their impacts - the EPDs were updated in 2020 to reflect these changes.
The updated EPDs for Hot Rolled Coil, Welded Beams and Columns and XLERPLATE® steel are published in line with EN 15804:2012+A2:2019 and were the first to be registered to this standard under the EPD Australasia programme. As this was a new standard at the time of publication, results were also published in line with the previous standard (EN 15804:2012+A1:2013) to enable comparison. The results in the current EPDs are split by steel grade groups, based on their carbon and alloy content (Low carbon, Medium carbon and Alloyed steel), providing BlueScope's customers and other interested stakeholders with more specific and accurate information about the products compared to the previous EPDs.
Performance Improvement
The results in the current EPDs for Hot Rolled Coil, Welded Beams and Columns and XLERPLATE® steel show improvements in environmental performance across most indicators, including a decrease in global warming potential, when compared with the results contained in the previous EPDs.
BlueScope's EPDs are expressions of its strong commitment to environmental transparency and reflect its focus on product stewardship and broader commitment to sustainability.
How do I use an EPD?
BlueScope EPDs can be used to help support whole of life assessment for end uses such as buildings, infrastructure and their components, as well as everyday materials. Using product-specific EPDs in the context of a life cycle assessment for a whole structure or development can help enable better environmental optimisation and progress towards a better built environment.
What others say about the updated BlueScope EPDs for Hot Rolled Coil, Welded Beams and Columns and XLERPLATE® steel
"For a user of EPD data it will be satisfying to see that BlueScope has built on the work that was done for the initial Life Cycle Assessment (LCA) and EPDs in 2015, and added a layer of detail differentiating between types of steel. This is a great example of continual improvement that increases the accuracy of the LCA. As the verifier, start2see not only reviewed the current LCA, but also confirmed changes in the data compared to the previous EPDs were clearly described in the LCA report and EPDs."

Rob Rouwette - EPD third party verifier, start2see
"The revalidation and publication of BlueScope's EPDs show their genuine commitment to transparency and continuous improvement. Originally the first Australian EPDs published under our program, they have now achieved a new milestone as the first EPDs to comply with the new EN 15804+A2 standard in the region, well ahead of it becoming mandatory in 2022. This is a great example of what can be achieved when there is a willingness to quantify and communicate third party-verified, reliable, product-specific information."

Stephen Mitchell - Chair of the Board, EPD Australasia
"BlueScope is raising the bar by implementing the revised standard (EN 15804+A2) for their updated EPDs and their customers are benefitting from more specific and accurate information resulting from this update. Of particular note, is the significant carbon reduction achieved in BlueScope's products over the past 5 years in a 'hard-to-abate' sector – this is testament to BlueScope's commitment to climate change action. Having the original EPDs from 5 years ago as a benchmark allows BlueScope to demonstrate this progress in a transparent manner."

Barbara Nebel - CEO, thinkstep-anz
---