COLORBOND® steel Collateral Orders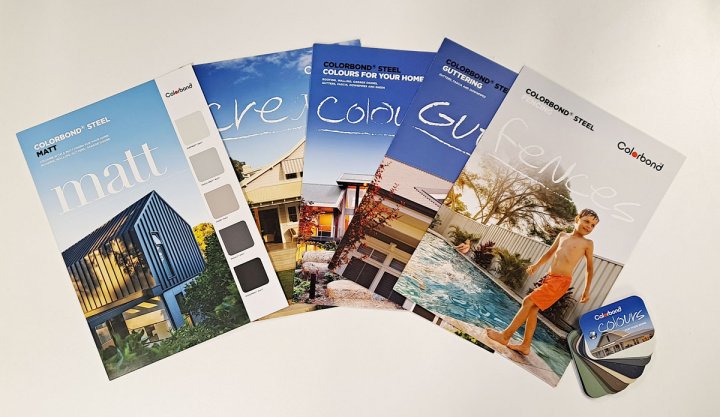 Building Professionals, to order COLORBOND® steel colour samples and brochures from BlueScope:
Please contact BlueScope Steel Direct on 1800 800 789. We're available Monday to Friday, 8.30am to 5pm
Or complete our online Contact Form
Brochures are also available to view and download from Our Library
The BlueScope Library provides a large range of resources including Product Datasheets, Technical Bulletins, Brochures, Environmental Product Declarations and Safety Datasheets. It is quick and easy to find what you're looking for by filtering the category and product.